Check-In Activity Report¶
If you are using TouchPoint Building Check-In, this report will give you an up-to-date listing of everyone who is checking into your building. You can filter by Name, Dates, Activity or Access Type.
Note
If you have more than once instance of Building Check-In set up, you can filter by Location.
You can access this report by going to Administration > Misc > Check-In Activity. It is a perfect way to evaluate the usage of your building and its activities.
Note
The user roles Access and Edit are required to view this report.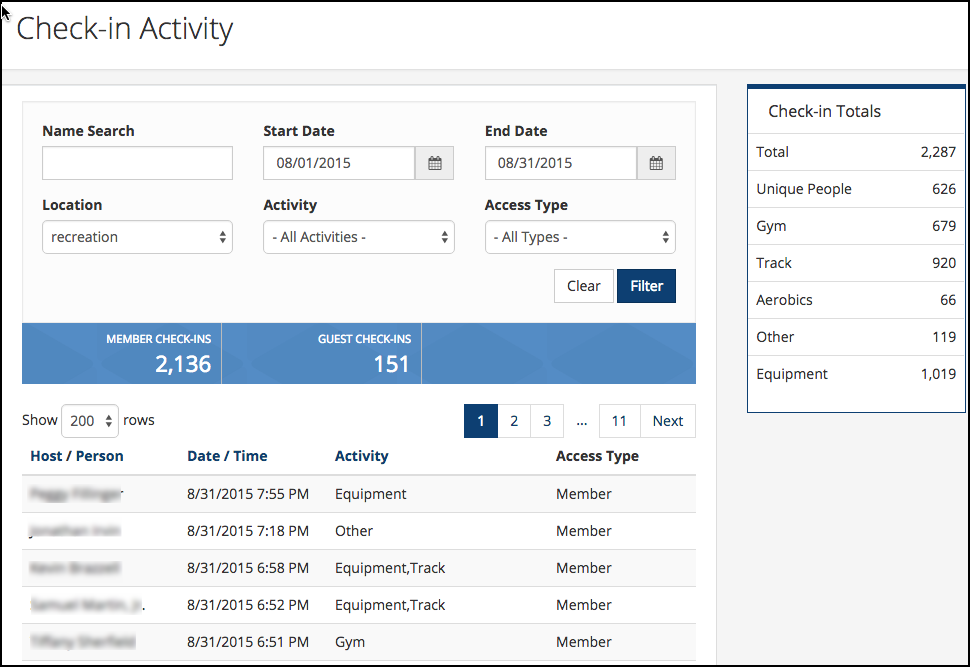 Modify image link with secure protocol.