A Look Back: TouchPoint Jan-Sept 2015¶
Our Newsletter of December 2014 let you in on some of the exciting changes that we had planned for 2015. Now that 2015 is more than half over, here are some of the items that have come to fruition already this year.
New Name - Same Ownership, Staff, Service and Focus

The first change you will notice is our name. We are became TouchPoint Software. We still have the same owners and staff, are still open source, are still motivated by and focused on ministry, and are still strongly connected with the local church. None of this has changed.

In fact, our offices are located inside one of our sponsoring churches! That means we are right in the middle of where ministry is being planned and carried out every day.

New Look

While the heart of TouchPoint remains the same, there were a number of very positive changes that came along with the name change. We have updated (and continue to update) our documentation site. It now has a clean new look and is more user-friendly. We have added back Google search, so that you can more easily find the help article you need. We also added an Index where you can find articles by keywords.

We launched our new marketing website, that is helping TouchPoint reach even more churches. We think it looks beautiful! It has tons of information to help prospective clients find out everything they need to know about TouchPoint Software, including, most importantly, how to become a client! Please send your friends there if they are not using TouchPoint at their church.

At the end of this past January (2015), all online registrations started using Bootstrap. That made our registrations look much better and function great on any mobile device.

Speaking of mobile devices - we completed a huge project making the entire product mobile-friendly. We redesigned every page. Based on feedback, our clients love the new, clean look and the fact that it works so well on mobile devices - iPad, tablet, and smart phone. The new look was more than just a pretty face! It helps make work processes easier to understand - in other words, more intuitive.

If you missed the video from our December newsletter, please take a look at it. If features the app, which is not coming - it's here!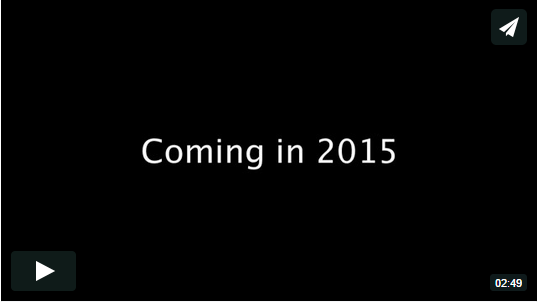 New App

Last, but certainly not least, we have a new TouchPoint App for iPhone and Android that made its debut in the spring. It was a long project, but the results made it worth the wait!

App Features:

New look

4-digit pin # to use in place of your password

Redesigned people search

More information displayed

Improved attendance

Instant tracking for Members and Guests

Drill down to a member or guest's personal info from attendance

Premium App Features:

10-second online giving

Easy, no login registrations

Audio sermons, music, and more

Video sermons, concerts, and more

Maps

Custom branding

Custom pages
We are about to release our 1.1 version, which includes Tasks and Contacts. This allows a user to accept a Task and complete it with a Contact right through the app.
This is a huge benefit for ministry!
Our TouchPoint team is still hard at work to bring you new features, improve existing ones, and, or course, bring on new clients. We plan to finish strong in 2015!
Modify image link with secure protocol.