Attendee Report¶
The Attendee Report is a list of everyone that attended a specific Meeting. It will include both Members and Guests in an alphabetical list.
Everyone in the list will have the following basic information:
Name

Contact information - Address, Phone Numbers, Email Address

Birthday Month and Day

Status (Member, Leader, Guest)
Each Member will have further information relating to attendance:
Attendance String

Attendance Percentage

Last Attended Date
Run the Attendee Report¶
Step 1

Go to the organization Meetings tab.

Step 2

Click the date of the meeting for which you want the report. This will open the meeting page.

Step 3

From the blue Toolbar > cloud icon select Reports > Attendee Report. The report will open in another tab in your browser.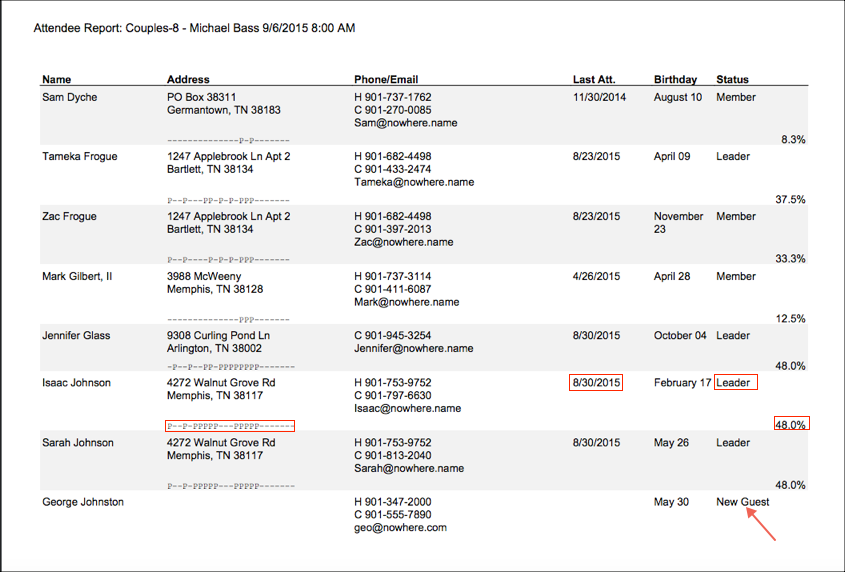 Modify image link with secure protocol.