Class List¶
This list contains every member of each organization and can be generated for any criteria you use as filters on the Organization > Search/Manage page. The report will have a page break at each different organization, with a header containing the name of the Division followed by the org name with the leader's name in parentheses.
This is very similar to the Roster Report, but without the Church info or the Medical/Allergy information.
The list contains the following information for each org member:
Name
People ID #
Address
Phone numbers
Email address
Member Type (within the organization)
Run the Class List¶
Step 1

Go to Organization > Search/Manage and select the appropriate criteria for the list of organizations you want to include and click Search.

Step 2

From the blue Toolbar > cloud icon select Special Report > Class List. This will open as a PDF report. Print using the print function for your browser or for PDF.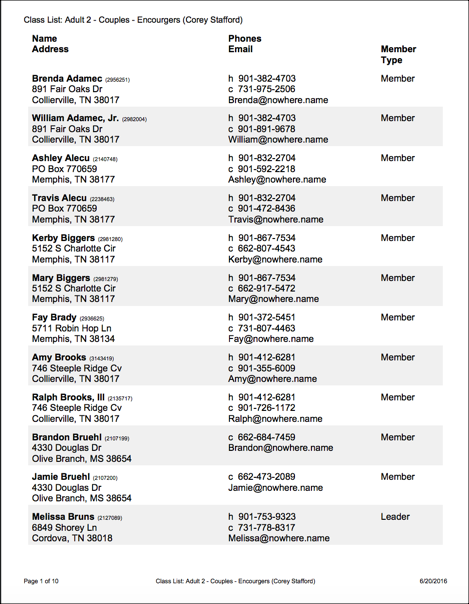 Modify image link with secure protocol.