Engagement Score¶
You can track your congregants' activity within your church using Engagement Scores. The score is calculated automatically each Monday morning and is based on Status Flags you create. Each Status Flag can be assigned a score, with the total score for the week being an aggregate of those Status Flags. (Example: Active Attender could be 10 points and Recent Giver could be 5 points)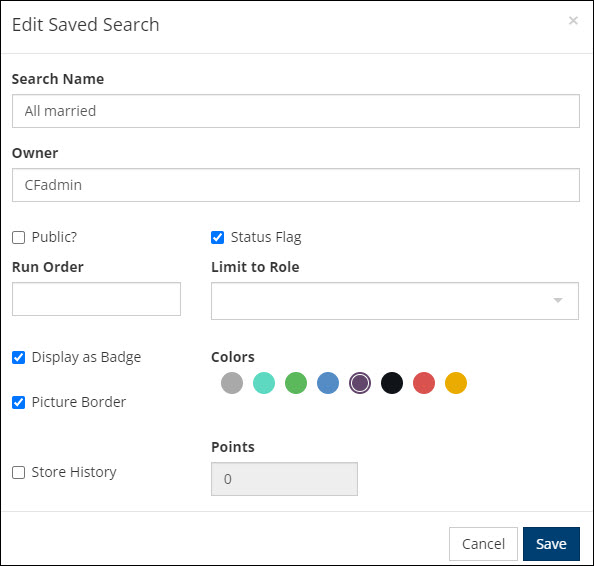 A bar graph is located on a person's record under Profile > Engagement and will display up to 12 weeks of historical data at a time. If there are more than 12 weeks to display, you can use the back arrow to view previous weeks' scores. A table below the graph will indicate which Status Flags were included in the score. Hover over the bar graph to see each week's score.
A red trendline will provide a quick visual of a person's engagement increase or decrease over time when there's at least 12 weeks of data. The Engagement tab is best viewed in full screen.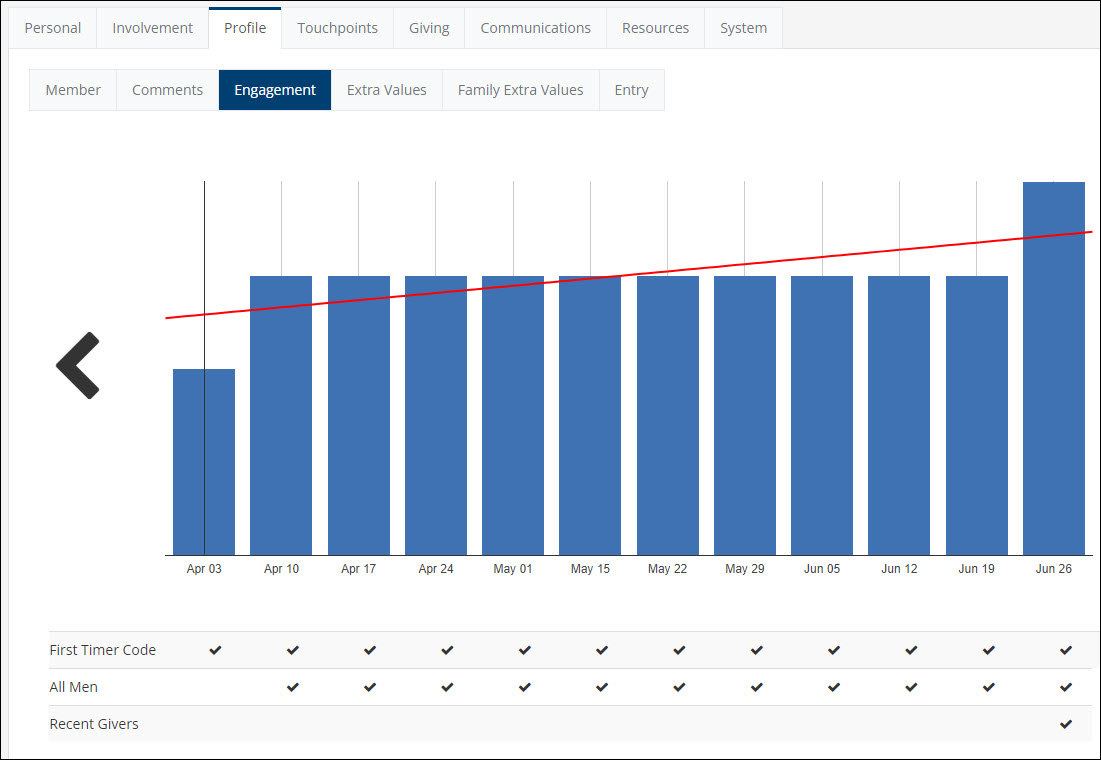 Engagement Badge¶
People will have an Engagement Status Badge indicating their score and whether their score went up or down from the previous week. An UP arrow will indicate an increase, where a DOWN arrow will represent a decrease. If there's no arrow, then there was no change. The color of the badge can be changed in Administration > Setup > Settings > Features > Status Flags.
To manually update the Engagement Scores, use the batch action at Administration > Batch Actions > Update Engagement Score. This action will first update the Status Flags, then update the Engagement Scores.
See also
../SearchBuilder/QB-EngagementScore Search Builder condition
Added example of scores.